2022 Best Furnace Brand (Reviewed by Pros)
The most important part of your HVAC system is your furnace. The furnace is the machine that pumps air through your ducts and into your home. It provides heat to warm your home and allows your air conditioner to pump cool air into your home. So wanting a furnace from the best furnace brand is entirely understandable.
There are a wide variety of HVAC manufacturers that you could choose to buy from. Some of them provide more value than others all around, but what's the difference between the top 3 manufacturers? So how do we decide who are the top 3 manufacturers?
How We Made Our Decisions
We looked at a collection of consumer reports and reviews from actual everyday people to get an idea of what furnaces provided the best in-home experience.
As HVAC professionals that have worked on these kinds of systems, we also used some professional experience to curate these lists and culled them down to brands that should offer excellent airflow, with top tier efficiency, and also offer a variety of models across a range of prices.
After looking at the consensus from consumer reviews, we also offer our recommendation for who is the best furnace brand.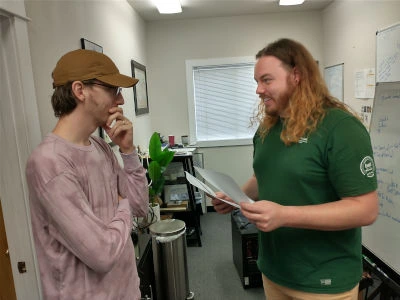 Before we get into all that, let's set some groundwork. A term that we're going to use a lot here is AFUE. This is an acronym for Annualized Fuel Utilization Efficiency. You don't need to memorize that full term but you should know what that references.
You can think of the AFUE as how efficiently your furnace uses natural gas to make heat. So, in the simplest terms; the higher the number is, the more efficient the furnace is.
Let's think about what that means for your wallet. A highly efficient system means you're getting more use out of every dollar spent on your natural gas. A lower number means you're spending more on gas and getting less heat.
The lowest AFUE that is acceptable by today's standards is 80. However, some older homes have furnaces with AFUE ratings in the 70s and, in extreme cases, the 60s. If you have one of these older systems, you might upgrade as you are spending more on gas than you need to.
Best Furnace Brand by Consumer Report
These are some of the best furnace brands, according to consumer reports and customer reviews. If you want to read more of these reviews, you can do so here and here. We looked at some brands that did well across multiple reports to narrow down the selection.
We then used some of our experience as HVAC professionals to further narrow down that list to just three brands outside of our recommendation, which will come later.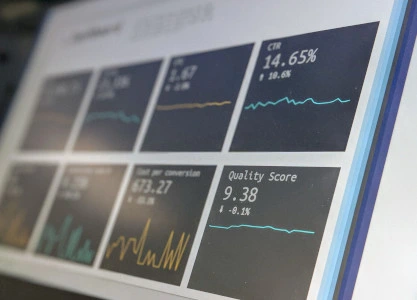 We selected these brands based on their price range for the installation, AFUE rating, warranty, and a unique factor that adds value to that brand in particular. This unique factor could be how technologically forward the brand is, how reliable the furnaces from that brand are, or how easy it is to work with that brand.
One thing to keep in mind with the price range is that it is an average. The actual price you get quoted may be outside that range.
So, here's our list:
AFUE

: 80 to 98
Cost: $2,100 to $3,300
10-year general parts warranty / Lifetime

heat exchanger

warranty
History of Reliability and Quiet
Amana is a long-running name in HVAC. That brings with it a history of reliability that could provide peace of mind. They back this up with a 10-year general parts warranty and a lifetime heat exchanger warranty. Their new systems are also well-reviewed as being some of the quietest on the market. They have a fairly standard price range for the industry.
AFUE

: 80 to 98.3
Cost: $2,400 to $4,300
10-year standard parts warranty
Durable
Bryant beats out Amana in terms of maximum efficiency. However, they run in a higher price range. In addition, they offer a 10-year standard parts warranty that is not as comprehensive as some other brands. The quality of craftsmanship and the durability of the machine mitigates the lack of warranty. Bryant machines are extensively stress-tested and have some of the longest lifespans reported by consumers.
AFUE

: 80 to 99
Cost: $2,500 to $3,900
5-year general parts warranty / Lifetime

heat exchanger

warranty
Several first-in-class awards
Lennox is one of the oldest names in HVAC in America. Not only does this mean they have a history of performance, but they are also forward-thinking. They have several first-in-class awards for their innovative technology. You can find out more on their website. They offer some of the most energy-efficient furnaces on the market at standard pricing. They offer a 5-year general parts warranty, which is shorter than other warranties on the market, but a lifetime warranty on the heat exchanger offsets this.
Our Pick for Best Furnace Brand
At Advantage, we have our own pick on who we think is the best furnace brand. Not only is this a company that we have had a longstanding relationship with, but they offer a genuinely high-quality product.

AFUE

: 80 to 98
Cost $3,200 to $6,150
12-year limited warranty
Energy Star Most Efficient 2021
Smart Home Friendly
Commitment to People
Daikin is the world's largest manufacturer of HVAC equipment. They offer high-efficiency models that have received Energy Star's Most Efficient award for 2021 due to how efficiently they use electricity in combination with their gas efficiency.
They run more costly than other brands of furnaces, but back up the investment with a 12-year warranty and a lifetime warranty for the heat exchanger on select models.
Daikin also has innovative furnaces that integrate well with smart homes. This means it's easier to control the environment in your home with optimal energy use. A well-installed Daikin should be able to make back the cost of installing it on energy and repair savings when compared to other brands.
Daikin Takes Care Of Us And Our Customers
Daikin commits to providing the best experience for the people they work with. That means their customers, their employees, and even us as a business partner.
They provide excellent training and support resources to make sure their employees and partners are working sustainably.
They also honor their warranties quickly to give their customers peace of mind. They manufacture products in the United States.
While other companies are outsourcing more and more, Daikin remains committed to providing domestic jobs and locally made products.
Best Furnace Brand versus Best Craftsmanship
As you may have noticed, most brands listed have similar efficiency ratings, with only a few brands offering one or two models of furnace that really exceed the norm. Most brands also run in the same price range, just shifted more towards one side of the scale than some others.
Even high-end brands build their equipment to save money in the long term or offer extensive warranties to compensate for the cost of the installation.
So what's the actual difference then besides the awards or technology?
Well, the biggest difference in energy use and quality of life comes from the company that installs your furnace.
A company that just uses the same model for every home because that's what they get the best deal on from their supplier may save you some short-term money, but the furnace could be over or undersized. This could mean inconsistent temperatures throughout the home, poor airflow, inefficient heating as the furnace has to work harder for longer, or more frequent repair bills as the furnace burns out under strain.
Poor installation could lead to a utility bill that is unnecessarily bloated by 10-30%.
A good quality technician is going to install the right furnace for you in a way that is optimal for your home. That could include changing some of the ductwork, rerouting some connections, or doing extra inspections on the rest of your HVAC system.
What that means is that your furnace is going to be bespoke to your home and your exact needs.
Who Are Advantage Heating & Air Conditioning, LLC?
We are your local HVAC Experts out of Salem, Oregon. We hope that gave you the information you need to make an educated decision for purchasing your new furnace. If you have other questions about HVAC systems, check out our other blogs. To learn more about who we are and how we can help you, visit our website and follow us on social media – we're here when you need us!