5 Reasons Daikin Is Our Favorite HVAC Brand
At Advantage, we try not to play favorites with our customers. The same can't be said for HVAC Brands. In some of our other content, we share some perks of the top brands for furnaces and ACs. We also mention that the hardware itself is largely going to operate the same no matter what logo is on the front. What makes the difference in how an HVAC system performs is how it's installed. So why do we have a favorite HVAC Brand and who is it? For us, that's Daikin.
Daikin is the largest manufacturer of HVAC equipment in the world. That's not what makes them special, though. It comes down to how the company behaves, and the people operating it. In this article, we're going to give you 5 reasons we think Daikin is the best HVAC Brand. Who knows, by the end, you might think so too.
Daikin puts its employees at the center of its work culture. They coined the term People-Centered Management. Daikin is an HVAC Brand that knows that it comprises a diverse array of individuals and knows that its success depends on these people. They respect their employees and make sure that they are taken care of. This includes offering them a full suite of benefits, including medical, dental, PTO, and retirement.
At Advantage, we align with Daikin on this. Without our employees, nothing gets done. We want our employees to feel like they are safe and honored while they are here. Sharing this focus with Daikin makes them a natural pick to partner with.
They Treat Us Like a Partner
Daikin doesn't just treat us like an invoice number. We chose them as our HVAC Brand to partner with because they recognize the value we bring to the table and want to elevate that as partners. Daikin doesn't overshadow its contractors or partners by spending billions on marketing that distracts or takes business from the smaller retailers they partner with.
Daikin has provided us with training and support to make us experts on their products. Daikin has also consulted us on growth and sustainability strategies. If Daikin didn't communicate with us and only shipped products to us when ordered, they wouldn't be any different from any other HVAC manufacturer.
Dakin Supports its Customers and Us
Daikin has supported us by supporting our customers. Daikin's emphasis and treating people with respect and taking care of their needs isn't just for their employees. They treat our customers the same way.
Daikin's Customer Service Delivers
Daikin's customer service is quick at answering questions and concerns from customers. They make sure that customers not only feel taken care of but help them feel knowledgeable and more in control of their HVAC system.
Daikin Has A Standout Warranty
Dakin also stands behind their products with a hefty warranty. Whenever we need to get parts to perform a replacement or repair on a system under warranty, Daikin has worked with us quickly and professionally.
Daikin Shares Our Focus on Community
Daikin recently named us their #1 Contractor in all of North America. One reason they honored us with that accolade was because of our "Love First" mentality. Whether it be with customers or employees, we aim to act with love as the priority. Daikin aligns with us on that goal and wanted to show continued support for us and, by extension, our customers by recognizing that.
An HVAC Brand That is Made in America
While it's true that Daikin is the largest manufacturer in the world, they still manufacture here in the U.S. Every piece of equipment that we buy from Daikin is manufactured domestically.
While they manufacture in other continents, that is to service those regions. Daikin's US factory made all the pieces of equipment our customers buy.
In a time when other HVAC brands are focused on cutting costs and outsourcing jobs, Daikin continues to create job opportunities in American communities.
By producing HVAC equipment domestically, Daikin also reduces lead times and lessens the impact of transporting those products.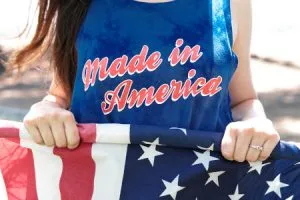 Another reason we like Daikin is that they are not a company that says, "This is how it's always been done." The company is forward- thinking. They are creating new and innovative equipment that could last longer and run more efficiently, saving customers money and hassle in the long run. They also are a company that is cognizant of the impact they have on the world around them and strives to improve.
Two examples of the technology that sets Daikin apart are their inverters and their R-32 refrigerant.
The Daikin Inverter saves energy in air conditioner units. Typically, ACs are on or off. Meaning they use a full load of energy when a room needs to be cooled. An AC unit with an Inverter will adjust speed to provide more minute changes in temperature and maintain the desired temperature without energy loss.
R-32 is Daikin's next-generation refrigerant. Refrigerant is a substance that is vital to the operation of AC units. It is also a substance that can pose a threat to health or be an ecological danger if mishandled. R-32 is an improvement on the substance that allows AC units to operate more efficiently and has a lower potential environmental impact.
Daikin has created a plan called Environmental Vision 2050. As a company, they aim to have a net-zero carbon impact by 2050 and have created a roadmap to achieve substantial sustainability goals by 2030. This is a great showcase of their commitment to their surroundings and their community in practice.
These are just a handful of the many reasons Daikin is our favorite HVAC Brand. It really comes down to their commitment to improving the lives of their employees, customers, and the communities they serve. At Advantage, we aim to approach these same people with a Love First mentality. That shared focus makes us a natural fit as partners.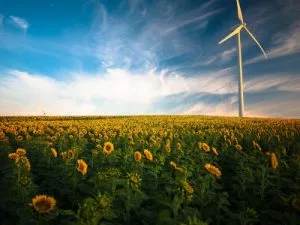 Who Are Advantage Heating and Air Conditioning, LLC?
We are your local HVAC Experts out of Salem, Oregon. We hope that this post gave you a little information about who we are and who we choose to partner with. If you have other questions about HVAC systems, check out our other blogs. To learn more about who we are and how we can help you, visit our website and follow us on social media – we're here when you need us!