The Good, The Bad, and The Ugly of HVAC Financing
HVAC equipment is expensive. Whether it's a furnace, a heat pump, an AC, or new duct work, you can expect to spend a sizeable amount of money on the purchase. At Advantage, we try to be as open and honest about this as possible. We even have a few articles that gave ranges for prices and explained how those ranges are determined. With this post, we hope to break down HVAC financing so that the experience of purchasing your next HVAC system is quick, easy, and not intimidating.
On average, a new HVAC system could cost anywhere between $8000 – $25,000 in our market of Oregon. This cost could go higher depending on the complexity of the system and if the system requires any additional machinery, like solar panels or geothermal pumps.
That being said, you shouldn't need to empty your savings or go without eating just to get heating and cooling for your home. Depending on credit score and qualification, you can finance your new HVAC equipment.
In this post, we'll go over financing options and who provides them, reasons you would or would not finance your system, and why HVAC contractors offer financing.
This Article is not Financial Advice
Before we get into the meat and potatoes of this article, we need to say one very important disclaimer. This article is not financial advice and is not a recommendation to take out a loan or pursue a loan product.
This article provides answers to questions that we receive about the financing process for new HVAC systems.
Why You Would Finance Your HVAC System
Obviously, an HVAC system represents an enormous investment. Not everyone can or wants to spend that much money at once. However, stories of extreme weather are becoming more common each year. A good HVAC system is not only necessary to keep your home comfortable but also to keep your home safe.
There are three major reasons to purchase your new HVAC system with financing. They are:
Mitigate Cost
Keep Emergency Funds
Build/Maintain Credit
Obviously, an HVAC system represents a tremendous investment. Much like an auto or home loan, you can finance the purchase to make it more affordable. By spreading payments out over time, you can slash the immediate cost of a new HVAC system.
Keep Emergency Funds Liquid
Another reason to consider financing is to keep your emergency funds ready in case something else happens. If you keep an emergency savings account, then you might have the cash to purchase a new HVAC system if your old one failed. However, if this would completely drain your account, then you'd be out of luck if another emergency were to happen and it wasn't one you could finance, like auto or repairs.
By choosing to finance your new HVAC system, you'd keep those funds available just in case something was to happen.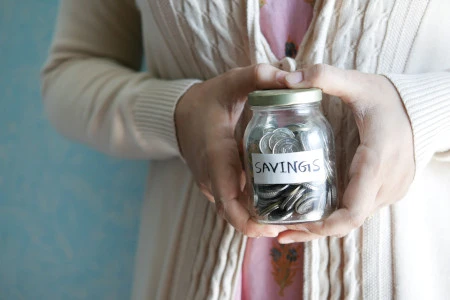 A third reason to pursue financing is to build credit or maintain credit. Credit scores are fickle are the burrows are always trying to combat ways of gaming the system. However, there is a simple truth: a credit score reflects your ability to take on and pay back debt. So, to improve that score, you need to take out and pay back loans.
Why You Would Not Finance Your HVAC System
Obviously, not everyone enjoys making purchases on credit or through financing. Sometimes it's not beneficial. We can't give advice, as we are not your financial advisor. If any of the following statements seem to apply, then you may want professional advice before applying to finance your new HVAC system.
New Debt
Another Payment to Manage
Maintaining Healthy Ratios
Depending on your school of thought for purchases, you may just not like debt. That's totally alright and your HVAC sales professional should respect that.
If you do like to make purchases with debt, then you should know too many debts taken on in a short period can negatively impact your credit score.
Financing your HVAC system will give you another payment to manage. If you don't want to manage multiple payments or feel you have too many payments, then you should consider this before applying.
Your ability to borrower is determined by your credit history, and various other ratios. These are ratios like your Debit-To-Income and Unsecured/Revolving Ratio. Having a high debt to income ratio or having a high amount of unsecured debt can impact your ability to borrow. Keep track of your ratios and make sure that financing your HVAC system will not overextend you.
What Does HVAC Financing Look Like?
How you get HVAC financing will look different based on the contractor you're working with, and the manufacturer you're buying from. Obviously, neither of them is a bank or lending institution, so they have to find a partner that can extend credit.
Sometimes the manufacturer has their own lending partner, so all their contractors will have customers apply through the manufacturer's lending partner. In other instances, the contractors will have their own lending partners, so each contractor that sells one manufacturer's equipment will have a different financing process.
The Advantage Financing Process
At Advantage, Greensky provides our financing. We have found that they offer the best experience for customers in their terms, trustworthiness, and ease of use.
They also allow us to provide financing options at rates below the national average or even for no interest. This means that we can offer packages starting at 0% interest or 6.99% interest depending on qualification.
For our customers, the experience of apply for HVAC financing is straightforward.
A sales rep can complete the application during a regular house call or over the phone. The entire process takes a matter up of minutes and you can get approved within seconds of completing the application. Your sales rep will then give you all the documents and disclosures.
Some contractors have a financing process that is like ours, others using their manufacturer's financing process. Those companies will refer you to the website to complete an online application. Sometimes they might work through the process with you.
Each lender will offer their own range of terms. What they can offer you will also depend on credit score and qualifying. On average, most lenders over terms ranging from 12 to 180 months.
Like the term, each lender can set their own range of rates. You will then need to qualify in order to get more favorable rates. In 2022, the average rates we've seen are between 9.99% and 35.99%.
Some companies can offer lower rates, such as 6.99%. Of course, any rate is subject to change at the lender's discretion.
Sometimes lenders or contractors will offer you zero interest financing if you qualify.
Some companies can offer no finance options. Typically, this means that as long as the price is paid in full by a set time, no interest will be added to the cost of the equipment.
At Advantage, we offer options such as these. If qualified, this can mitigate the cost of the equipment without creating any additional cost.
Why Do Contractors and Manufacturers Offer Financing?
HVAC professionals know that home heating and cool is becoming less of a luxury and more of a necessity. Weather is growing more extreme each year, resulting in more heatwaves and cold snaps. As science progresses, more medical studies reveal that there are health consequences for having homes that are too hot or too cold.
Keeping people's homes comfortable and safe is what we do, at least as far as the temperature is involved. We want to remove as many barriers as possible so that the money is not an issue. If your home is not comfortable or if the temperature is posing a risk to your health, we want to do as much as we can to get a high-quality HVAC system in your home.
Who Are Advantage Heating and Air Conditioning?
We are your local HVAC Experts out of Salem, Oregon. We hope that this post gave you the information you need to know about HVAC Financing. If you have other questions about HVAC systems, check out our other blogs. To learn more about who we are and how we can help you, visit our website and follow us on social media – we're here when you need us!